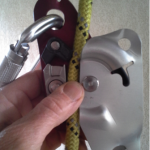 1° Open the mobile plate, connector hole of the fixed plate turned to the top, pass the rope in the middle .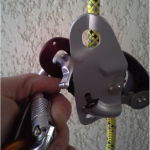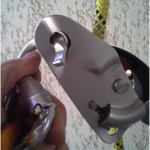 2° Close the mobile plate and fix the connector within the two holes. (fixed and mobile plates ).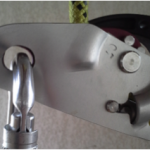 3° You can hang on or move it handling. Open and pull the handle if you want to descend hanging on.